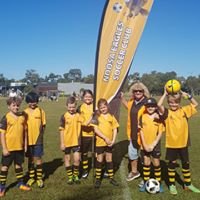 Noosa Eagles Soccer Club is part of the Sunshine Coast Churches Soccer Association (SCCSA). The SCCSA was established in 1974 and became incorporated on 18th November 1988.
Today the SCCSA has over 3500 junior members and 450 senior male and female players. SCCSA and Noosa Eagles Soccer Club foster the opportunity for players to play and develop their skills in football in a safe alcohol and drug free environment on Friday night and Saturdays.
There are 19 clubs covering the entire Sunshine Coast region from Caloundra to Noosa and west to Nambour and the Range.
Noosa Eagles Soccer Club was established in 1987 and was previously known as Noosa Good Shepherd Lutheran due to the Club's home ground being based at the school on Eumundi Road, Noosaville.
The Club's original colours were maroon, grey and gold. Today they are gold and black.
The Club caters for junior players only from Under 6's to Under 14's. Players come from local schools including (but not exclusively) Good Shepherd Lutheran, Noosaville State School and Tewantin State School.  The Club is growing every year and encourages mixed teams with girls and boys.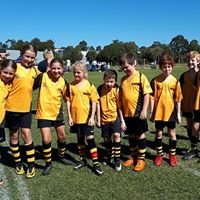 The Club's main focus is fair play for all players despite skill level.  Each player has the same amount of time on the football field as their team mates.  We are here to build confidence and provide healthy fun activities to encourage physical and social growth in each child.
Please note – You do not have to be a member of a local church to register a player with the Association.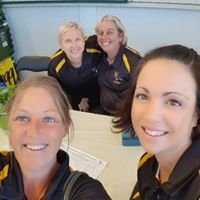 The current Club President is James Ulyate and the committee is run by volunteers. All of our committee members are parents of the junior players and make sure the Club runs smoothly on game day.  Any fundraising activities incorporate the whole Club and are supported by local businesses.
The committee welcome you to Noosa Eagles Soccer Club and are confident you will have an enjoyable football experience at the Club!