All new and continuing players must register with the Sunshine Coast Churches Soccer Association.
Online registration is open now. Players can register and pay online without the need to attend the sign on days at the Club. You will only be required to attend a Sign- On/Information day if you wish to use a FairPlay voucher.
Proof of DOB for new players (e.g. birth certificate, passport, school card) may be required to be sighted by the Club Executive on sign-on days or prior to playing for the Club.
Online – full payment can be made by credit card at the time of registration. A credit card fee may apply.
Direct Deposit – full payment can be made directly to the Club via bank transfer or direct deposit. Please contact the Club's Registrar for the bank details.
Please Note – We will endeavour to place everyone in their chosen team however it is not always possible. We therefore recommend registering as early as possible and informing a committee member of any preferences.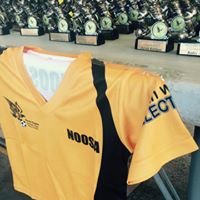 A Club playing shirt is included in the registration fee. The Club shirt will be provided to you either at the start of the season or before each game. Club shirts are to be returned back to the Coach either at the end of the season or at the end of each game. Please discuss this arrangement with your teams Coach.
Each player must provide their own shorts, shin pads, black socks and football boots. We support local businesses and hope you will too by visiting Noosaville Intersport for all your sporting gear.
Registration also includes insurance, an end of season team photo and trophy.  The time and date for Photo Day will be advertised on the Club's Facebook page closer to the end of the season. Further photos can be purchased at an additional cost.
Please Note – A 25% discount is available to players of committee members and Coaches.  This discount is paid back to the committee member/ Coach at the end of a full season.  Alternatively, the 25% can be donated back to the Club.  Discuss this with the President/ Treasurer at the end of the season.