Noosa Eagles Soccer Club grows stronger every year with the help of the volunteers on the Committee and the following Local Sponsors to the Club:
The following 3 local businesses have become the sponsors of the brand new football shirts for the Club from 2019-2020:
Noosa Waterfront Restaurant & Bar is under the talented, passionate ownership of internationally experienced chef.  Andrea creates modern, contemporary dishes inspired by Italy's numerous culinary regions with the focus on quality handmade dishes using as many locally grown ingredients as possible.  Noosa Waterfront
Restaurant & Bar regularly hosts degustation dinners, long lunches, winemaker's dinners and more.
Noosa Waterfront Restaurant & Bar (www.noosawaterfrontrestaurant.com.au) is located at 142 Gympie Terrace, Noosaville (07 5474 4444).
Chloe Potter BSc(Hons) MAPodA MAAPSM, formerly of Suncoast Podiatry founded Potter Podiatry Noosaville and Birtinya in 2018 (www.potterpodiatry.com.au).
Located in spacious, modern premises at the Mary Street Health Hub (55 Mary Street), Noosaville & Pulse Oceanside Medical building at Birtinya, Potter Podiatry is founded upon a simple aim: to optimise movement for all.
To book an appointment either book online or call 07 5628 3020.
SNS Corp is a Tewantin based telecommunications company specialising in all areas of telephone and data cabling from simple telephone extensions and repairs to building information highways.
Our friendly and professional team is headed up by Telecommunications Engineer, Greg Carter. Greg has 27 years of industry experience in all areas of data cabling and telecommunications, providing solutions for in-home, office, commercial and new developments. We service all areas of the Sunshine Coast and our commercial projects extend nationwide.  To discuss your business needs please call on 07 5474 1625.
Skizzle Digital Marketing (www.skizzledigital.com.au) have sponsored and created the Club's website.  The agency specialises in building fresh websites, reviewing the design of existing websites and reviewing current SEO rankings.
For your digital marketing needs please contact Skizzle Digital Marketing on either 0431 055384/ 0415 117507 or g@skizzledigital.com.au/ susan@skizzledigital.com.au.
Zachary's Gourmet Pizza Bar and Restaurant (www.zacharys.com.au) sponsors our Player of The Week every week with a voucher for the player at one of their restaurants.  Zachary's has an extensive choice of delicious gourmet and classic pizzas. Delicious pasta, salads, antipasto and light snacks also available. Gluten free and vegetarian options.
Based on Hastings Street, Noosa Heads and Gympie Terrace, Noosaville.
Come in and enjoy the food, drink and atmosphere or call for a take away on (07) 5473 0011.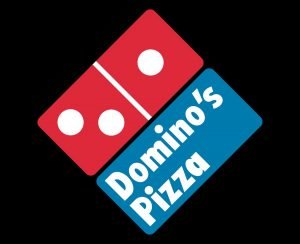 Domino's Pizza (www.dominos.com.au) also sponsor Player of The Week every week for the Club.  Based at Shop 9, 18 Mary Street, Noosaville they also offer take away options and can be contacted on 07 5345 7920.
We have also held a number of fundraising events at Bunnings Noosaville (www.bunnings.com.au/stores/qld/noosaville) and The Villa, Noosaville (www.villanoosa.com.au).
To sponsor the Club please contact the Committee here.